Formula 1
Autosport Podcast: Why reversed-grid plans are 'over' for Formula 1 | F1 News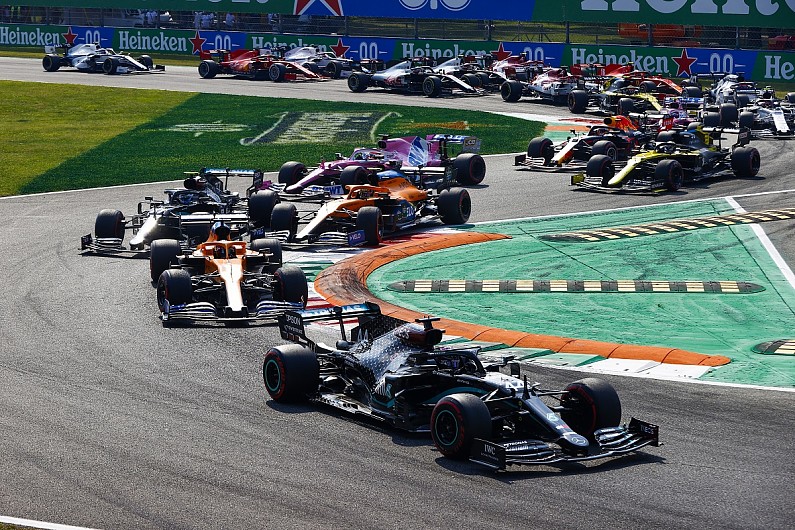 Formula 1 has been toying with the idea of running reversed-grid sprint races for some time, but incoming boss Stefano Domenicali has now confirmed the plans are "over".
During a wide-ranging roundtable interview earlier this week, recently-appointed F1 CEO and chairman Domenicali made his position clear on gimmicks such as reversed grids, instead favouring a more purist approach to racing.
Domenicali's arrival marks a big change for the series, with the return of an 'F1 man' to the top after taking over the reins from Chase Carey. His appointment late last year was met with widespread approval and praise, showing how respected the ex-Ferrari team boss is throughout the paddock.
PLUS: How F1's new boss is shaping the championship's future
In the latest edition of the Autosport podcast, host Alex Kalinauckas is joined by Autosport F1 reporter Luke Smith and Motorsport.com F1 Editor Jonathan Noble to discuss what Domenicali's arrival could mean for the series moving forward.
The team also recaps the latest news from the last week in F1, including a confirmed launch date for reigning world champion squad Mercedes – which is still yet to announce a new contract for star driver Lewis Hamilton – as well as discussing Romain Grosjean's move into IndyCar for 2021.
You can listen to the episode using the player below, as well as listening and downloading via other audio platforms such as Google Podcasts, Apple Podcasts and Spotify.