Latest
Australian Open: Two-week quarantine to test players' resilience, top stars term protocols harsh | Tennis News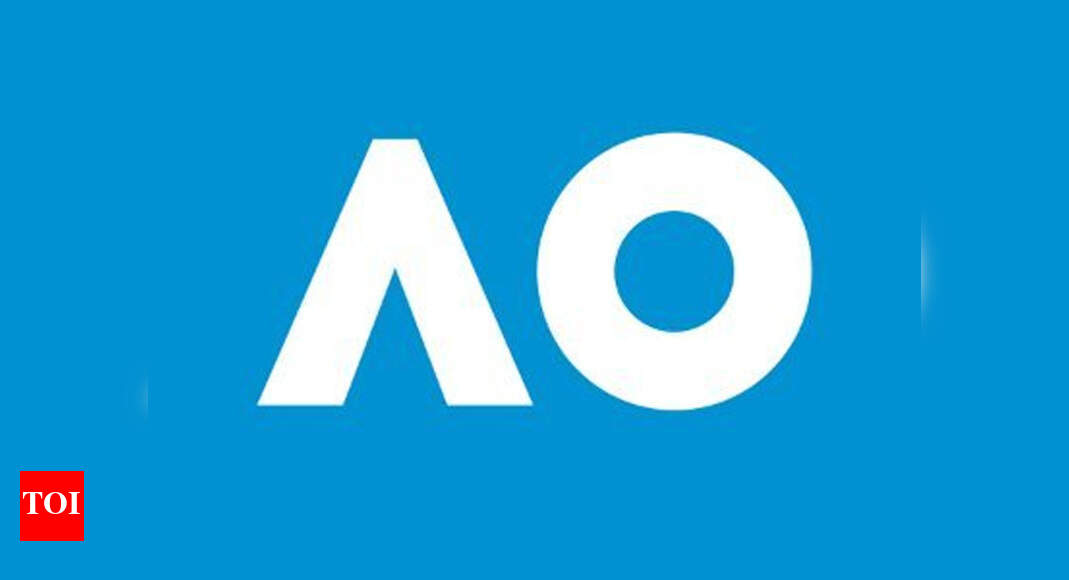 BENGALURU: Trust an athlete to appreciate a level-playing field. Australian Open champion Sofia Kenin did just that while looking ahead at the opening Grand Slam of the 2021 season — it's the same for everyone.
Mandatory two-week quarantine, testing strictures, limited training time, the opportunity to practice with just one player in the first week. Melbourne will test resilience and reserves.
An update on quarantine hotels for #AusOpen 2021. https://t.co/QhVJ3xzDEu

— #AusOpen (@AustralianOpen) 1609817104000
Kenin, who is in Abu Dhabi for the WTA season opener, noted, "This bubble isn't the easiest thing, the rules are quite harsh." The world No. 4 added, "We are able to compete, we have to be grateful for that. It's not an ideal situation, we can't walk around the city, but at the same time, I am happy to be travelling."
Quiet please… 🤫 🎨 🧑‍🎨 🤩 #AO2021 We're just getting warmed up. #AusOpen https://t.co/fPbaSXczK7

— #AusOpen (@AustralianOpen) 1609823897000
Garbine Muguruza, who made the final at Melbourne Park 12 months ago, said the big difference in Australia compared to New York and even Roland Garros, is that fans are likely to fill up to 50 percent of in-stadia seating.
"It will be tough to go through all the protocols, the testing, being in the room, that's what I have to prepare for. Everything else is natural, it's what we do," the Spaniard said. "Happy that we will have a crowd, that's what makes me competitive."
Kenin likened stadiums in the first two tournaments in New York in the fall to ghost towns. "Super excited to have some crowd," she said. "They motivate me."
While some players braced for landing independently, others like Elina Svitolina, the world No. 5, has armed herself with a mental coach. At the end of last season, drained at playing before empty stands, the 26-year-old from Ukraine decided to make an addition to her team.
Svitolina, who didn't name the newest member of her inner circle, said it took courage to open up to a psychologist. "Finding the right mental coach is like finding the right husband, you can look for a long time or find one really quick," she said. "This lady knows everything (about me), small and dark secrets, I feel more relaxed now."
Last season's breakthrough pro, Tunisia's Ons Jabeur, who is now ranked No. 31 in the world, has made no bones about the fact that she abhors the restrictions served on players.
"We want our freedom, we're professionals," said Jabeur, a quarterfinalist at the Australian Open last year. "Hopefully from February, the other tournaments, we'll wear masks, we'll be careful, but (there will be) no telling us not to go out."
It was left to world No. 10 Aryna Sabalenka of Belarus to offer perspective. "When this (virus) passes, it's going to teach us to respect every opportunity we have," the 22-year-old offered.
CHECKS AND BALANCES
* Players and one team member can train for up to five hours, but the entire team must remain in their respective hotel rooms for the remaining 19 hours of the day
* Players must return six negative tests (including one before arrival in Australia) in all before being allowed to play the tournament
* Players can have a second test if they test positive for Covid-19
* Once a player has tested negative for Covid-19 on day one of their stay, they and one team member will be allowed on site for a maximum of five hours per day, two of which can be spent on the court with one other player and 90 minutes in the gym.
* In the second week of quarantine, players' choice of practice partners will be expanded from one to three.