New Zealand
Australian Open: Rohan Bopanna survives 'inhumane' quarantine | Tennis News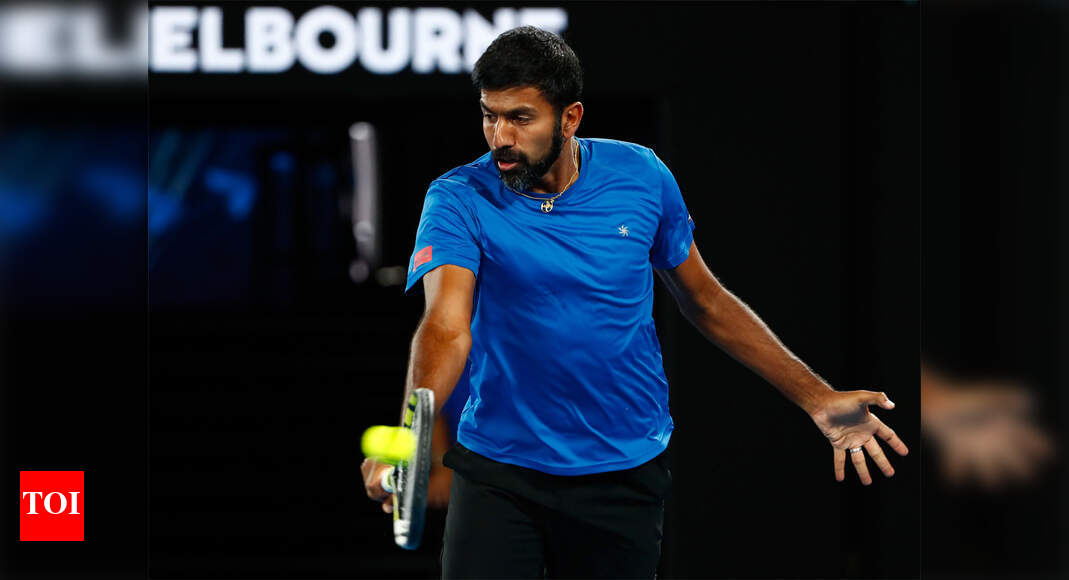 BENGALURU: After 14 nights and 15 days of hard quarantine
Rohan Bopanna
kissed the sweet drifts of freedom close to midnight on Saturday.
One of 72 tennis pros, who arrived in Melbourne on chartered flights carrying passengers with positive tests, the Indian, among others, was handed the blueprint.
Bopanna
called the last fortnight 'extremely difficult', stamping it as the 'hardest' days of his playing career.
Shut in a 150 square-feet space, a
hotel room
with a window that barely opened, the 40-year-old said he wouldn't wish the ordeal on anyone.
"For the first time in 30 years I was looking at days without goals," the doubles ace, ranked 38, says. "As athletes that's something you get used to, your routine — train, compete, eat, rest. Then suddenly, why were you waking up early? What for? You are lost in the head."
The only sight the Davis Cupper clapped eyes on when he drew the curtains at his felicitously named 'The View' hotel, was a smoke-stained wall. "To be in a room with hardly any air circulation, the maximum the window opened was three inches, is inhumane," Bopanna said. "If you did too much cardio you're struggling to breathe."
Exercise equipment was made available to players but it was not always delivered on time. The Indian opined that there was precious little Tennis Australia could do on the matter because they were bound by stringent protocol. When technicians in PPE kits were around the corridors, no one else was allowed, which perhaps derailed deliveries.
TA engaged the player fraternity in 30-40 minute video calls each day, where hard questions weren't always answered.
What saw Bopanna through the 351 hours in an airless hotel room, during which he returned 14 negative tests, were the phone calls from family and friends, including fellow pros. There were tedious calls too, each day, from the health department, checking details and following it up with ten questions that tabulated symptoms.
How does an athlete prepare for something like this? "On second thoughts," Bopanna said, "it is because we are athletes that we survived. You are programmed to fight, not give up." The Bengaluru-based pro argued, "If only we were told that should one person test positive on the plane, everyone goes into hard quarantine for 14 days, a lot of players wouldn't have come."
Bopanna, who completed a couple of online courses during the fortnight, enjoyed watching the Indian cricket team clinch the Test series Down Under. The cricket helped him ease into the quarantine which hit him especially hard at halfway point when he was faced with the 'was this necessary' question. Having left behind a young family to play 2021's opening major, the Australian Open, starting February 8, the 6 ft 4′ Kodava was left shaking his head.
Bopanna, who walked around the CBD with his American coach Scot Davidoff after exiting his quarantine space, replied in the negative when asked if he had pondered retirement in the last couple of weeks. "Retirement is easy, it's the easy route," he said. "It didn't even cross my mind."