Formula 1
Aston Martin reveal F1 rivals have already made up downforce deficit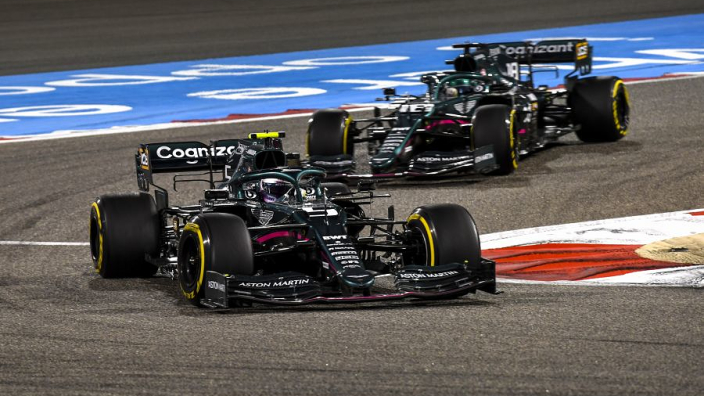 Aston Martin team principal Otmar Szafnauer has revealed the extent of the uphill struggle his team faces over the early part of the season.
New aerodynamic regulations were introduced for this campaign to cut downforce for safety reasons relating to Pirelli's tyres after a number of issues last term.
That resulted in the teams aerodynamicists and engineers immediately seeking ways to recover the lost downforce as quickly as possible.
Aston Martin and Mercedes have been hardest hit as the new rules particularly affect cars with a low-rake design compared to the other eight teams who all run with a high-rake philosophy.
Following the Bahrain Grand Prix, from which Aston Martin only managed a point from Lance Stroll's 10th-place finish, Szafnauer learned the team is playing catch up in more ways than one.
"From talking to some of the other teams they've made up the entire deficit [of lost downforce] and we haven't," revealed Szafnauer.
"That's just because of the different aero philosophy we run, so we will work hard to get that done in the next few races."
With all teams developing their cars for next season based on heavily revised rules, the question for all is when work will stop on this year's car in favour of the 2022 model.
Szafnauer has already confirmed the team is far from throwing in the towel on this season just yet as it has updates to come.
But as to when any permanent switch will be made, he said: "That's a really good question and if I knew I would tell you but I don't know, unfortunately.
"The trade-off has to be, how much more can we gain this year at what expense for next year, and that's really hard to predict. At this time we are going to keep going in parallel.
"So far we are not doing anything different. We're still looking at '21 and '22 simultaneously."