Tennis
Ashley Hall's Vivian Miller heads All-Lowcountry girls tennis team | Prep Zone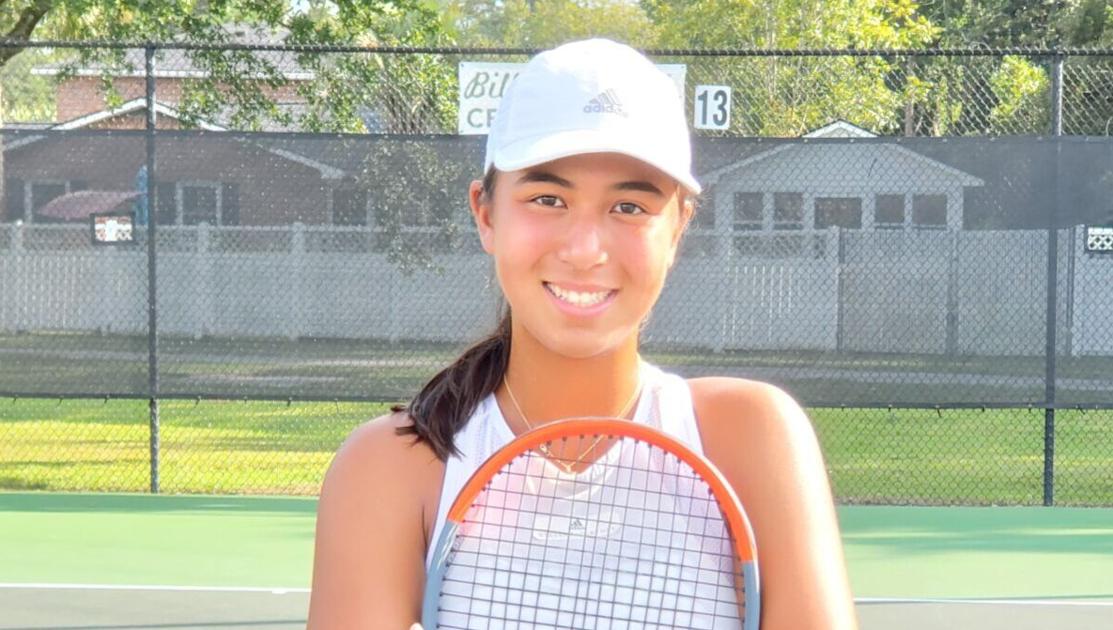 Read more at www.postandcourier.com
Lowcountry schools served up an ace when it came to girls tennis in 2020.
In its first year of varsity competition, the new Lucy Beckham High School in Mount Pleasant won the S.C. High School League's Class AAAA state championship. Bishop England won its 10th straight state title in Class AAA, and Philip Simmons was the state runner-up in Class AA.
The winning extended to private schools, as well. Ashley Hall won the Class AAA state title in the S.C. Independent Schools Athletic Association, with Porter-Gaud as the AAA runner-up and Palmetto Christian the runner-up in Class AA.
Individual trophies, you ask?
Piper Charney, a sophomore at Lucy Beckham, won the Class AAAAA-AAAA state tournament, and Bishop England senior Lily Woods took the Class AAA-AA title for the second year in a row.
But one player knocked off both Charney and Woods this season while leading her team to a state title, and she capped off her year last week by winning the doubles title at the prestigious Orange Bowl International in Florida.
The Post and Courier's All-Lowcountry girls tennis player of the year is Vivian Miller, a junior at Ashley Hall.
Miller led a powerhouse Ashley Hall squad that included All-Lowcountry first-teamer Meggie Navarro and honorable mention picks Claudia Miller (Vivian's sister), Marissa Dye, Ella Gray and Kayla Kirkland.
The rest of the All-Lowcountry first team includes state champs Charney and Woods; Class AAA-AA semifinalist Elle Breadmann of Bishop England; and Class AAAAA-AAAA semifinalist Ellasyn Deford of Lucy Beckham.
Miller's family moved to the Charleston area last year from Chicago, in part so the sisters could train year-round in tennis. Ashley Hall tennis coach Mary Gastley was impressed right away.
"Lucky for me, the Miller girls are students at Ashley Hall," Gastley said. "Vivian is athletic, fast, and I can't imagine the number of hours she's put into the game. Her work ethic is outstanding. And she has what I call a calm dominance and is just a very well-rounded player."
Miller trains with former Duke player and assistant coach Jonathan Stokke. At the Orange Bowl last week, she teamed with partner Maddy Zampardo to win the girls' 16s doubles championship.
Vivian recalls starting tennis when she was 5 or 6, following in Claudia's footsteps.
"I love that I get to train with Claudia, and our games are really suited to help each other," said Vivian, who is ranked as the No. 35 national recruit for the class of 2022 at tennisrecruting.net. "We play together almost every day, and we get to play a lot of doubles together. We really don't have much of a sibling rivalry, we just support each other."
Many top juniors don't play high school tennis, but Miller said she found Ashley Hall tennis worthwhile.
"Ms. Gastley is super nice, and the tennis community at Ashley Hall is super fantastic and supportive," she said. "Girls' sports obviously take priority at Ashley Hall, and I really loved the team environment. I definitely want to play college tennis, and high school tennis is as close as you can come to that team atmosphere."
The SCHSL singles tournaments showed the depth of talent in the Lowcountry.
Lucy Beckham's Charney defeated her own teammate, Deford, in the AAAAA-AAAA semifinals; Deford won the consolation finals to finish third. In AAA-AA, Woods knocked off teammate Breadmann in the semifinals; Breadman defeated Oceanside Collegiate's Gigi Hinson in the consolations finals to finish third, and Bishop England's MacKenzie Payton reached the quarterfinals. 
All-Lowcountry Girls Tennis
FIRST TEAM
Vivian Miller, Ashley Hall
Lily Woods, Bishop England
Piper Charney, Lucy Beckham
Meggie Navarro, Ashley Hall 
Elle Breadmann, Bishop England
Ellasyn Deford, Lucy Beckham
Honorable Mention
Bishop England: Jenna Santa Lucia, Sage Severence, Bella Nava, MacKenzie Penton; Lucy Beckham: Perrin Rogers, Annie Wilbourne, Kaia Reiter; Oceanside Collegiate: Gracen Harris, Emily Loring, Grace Berchtold, Gigi Hinson; Philip Simmons: Ansley Cohen, Amelia Whirrett, Gianna Cannonie, Izzie Johnson; Academic Magnet: Maria Cymbalyuk, Catie Gill, Anne Young; Woodland: Kimani Green; James Island: Sophia Broomall, Paige Godwin, Emile Demosthens; Wando: Laurel Maynor, Megan Sinclair, Lilly Zimmerman; Ashley Ridge: Carolyn Jackey, Kenzie Moton, Jaylin Gil; Summerville: Hannah McKee, Lily Butterworth; West Ashley: Emma Crowe.
Berkeley: Rachel Giannelli, Hannah Giannelli; Cane Bay: Kristina Rydbom, Greta Oswald; Stratford: Sarah Suter, Livia Souza; Goose Creek: Marissa Martell, Mackenzie Godfrey; Ashley Hall: Claudia Miller, Marissa Dye, Ella Gray, Kayla Kirkland; Porter-Gaud: Somers Kirk, Piper Brown, Eliza Dieck, McKenzie Davis; Palmetto Christian: Emily Shaw, Elaree Estes, Gabi Noce, Morgan Kammer; Pinewood Prep: Jess Osborne, Ellie Rodgers. 
Coaches of the year: Mary Gastley, Ashley Hall; Kristin Arnold, Bishop England; Lizl Kotz, Lucy Beckham