Golf
Arkansas Returns to Florida for Moon Golf Invitational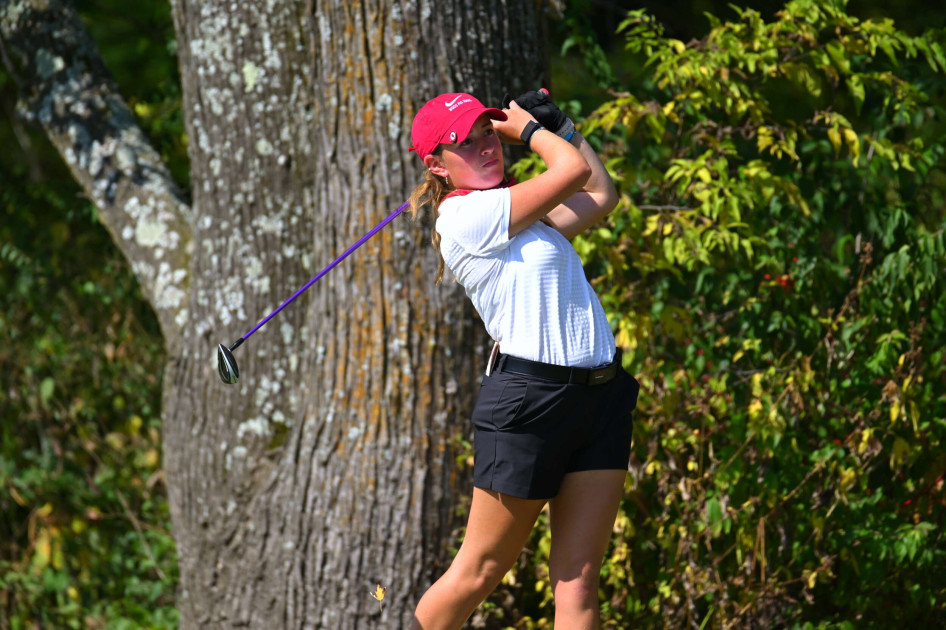 MELBOURNE, Fla. – No. 7 Arkansas Women's Golf is returning to Florida this weekend, where Head Coach Shauna Taylor's Hogs will take part in the Moon Golf Invitational, hosted by Louisville. The Tournament will be played at the Duran Golf Club (6,383 yards, Par 72), and 18 teams will take part in the event, including SEC foes Alabama, Auburn, Florida, LSU, South Carolina and Texas A&M. Round one tees off at 8 a.m. ET on Sunday, Feb. 14.
Redshirt junior Brooke Matthews once again leads the Hogs into action this weekend, playing from the No. 1 slot in Taylor's lineup. Matthews picked up right where she left off in the fall at the UCF Challenge, finishing tied for 14th after shooting a 218 (+2) over three days. Matthews, who recently officially accepted her invitation to play in the Augusta National Women's Amateur, has yet to finish outside the top-15 this season.
After a solid collegiate debut at the UCF Challenge, freshman Miriam Ayora will play from the No. 2 position in the Hogs' return to Florida. Ayora finished inside the top-20, shooting a 219 (+3) over her first three collegiate rounds. That included a first-round 69, her first collegiate round under par.
Sophomore Ela Anacona remains in the traveling lineup, starting the Moon Golf Invitational from the third spot in the lineup. Anacona played some of the best golf of her career at the UCF Challenge, shooting rounds of 66 and 70 in rounds one and three respectively. However, her score wasn't counted, as she was DQ'd in round two.
In the fourth spot for the Hogs is freshman Cory Lopez, who will be playing in her fifth straight event to start her college career. Lopez finished tied for 31st at the UCF Challenge (+5).
Rounding out the Hogs' lineup is sophomore Julia Gregg, who returns to competitive action after not playing in the last two events for Arkansas. Gregg started the year strong, finishing tied for 18th at the Blessings Collegiate Invitational, before finishing 67th at the Ally at Old Waverly.
More Information
Keep up with all of the latest news and information and get behind the scenes looks into our program on our social media accounts. Follow us on Twitter at @RazorbackWGolf and check out our Facebook page "Razorback Women's Golf." Stats, news and player information can be found at ArkansasRazorbacks.com.