Hockey
Ailing Novy Kapadia finds help in former India hockey coach and student Harendra Singh | Hockey News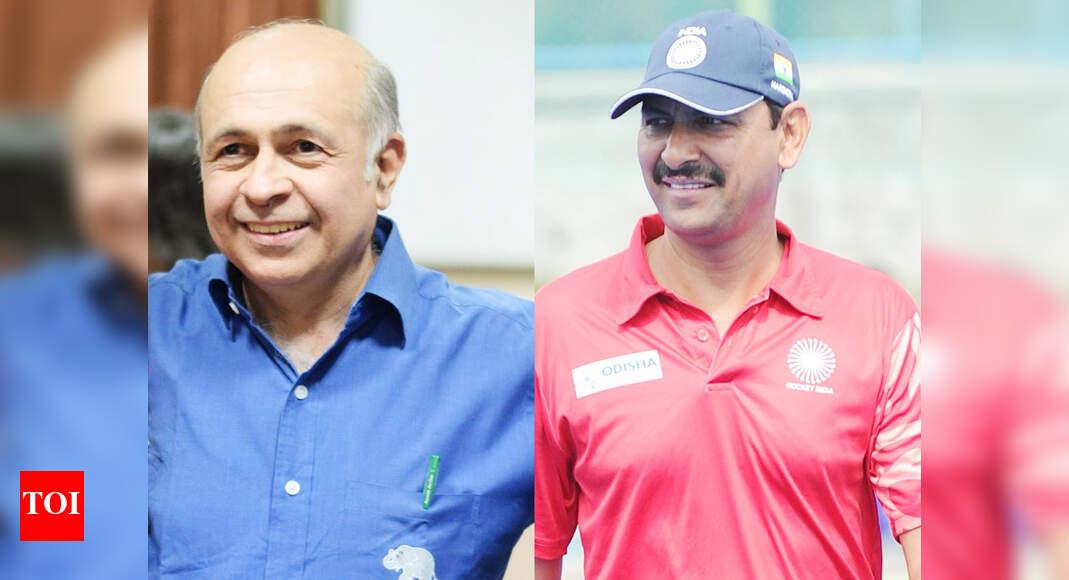 NEW DELHI: Suffering from a rare neurological disorder, noted commentator-author and football expert Novy Kapadia's condition deteriorated during the lockdown, and he is now 100 percent wheelchair-dependent.
The former professor of English at the Delhi University has no immediate family around him and has had to rely on the services of professional caretakers since last February.
On Saturday, though, he had a rare smile on his face. Kapadia's noted ex-student at the Sri Guru Tegh Bahadur Khalsa College, Harendra Singh, had come calling; and the former India hockey coach has vowed to do everything he can to help.
The 68-year-old Kapadia was diagnosed with anterior horn cell disease (AHCD), a rare motor-neuron degenerative disorder, after he suddenly fell on the staircase of his house in December 2019. But his mobility has worsened in the past year, to the point that he has lost function of his both lower extremities and right hand, with limited movement of his left upper extremity. He could walk around his house with assistance a few months back, but not anymore.
Hearing about this, Harendra rushed to his former guru's side and took Dr BK Nayak with him. Dr Nayak, who is also a colonel with the Indian Army, at present heads the Sports Injury Centre at Delhi's Safdarjung Hospital, besides being the chairman of International Hockey Federation's Health and Safety Committee.
"He is not just my teacher but also a great servant of Indian sports. It's not that only those who have played for India are part of our sports community. People like Kapadia sir have had a huge role to play," said Harendra talking to Timesofindia.com.
"I remember the day he told our sports department head at college, 'Yeh ladka India khelega'," Harendra recalled.
Dr Nayak assessed Kapadia's condition and added an exercise to his physiotherapy sessions, which happen six days a week at his home. In addition, Dr Nayak advised an additional medicine to his current regimen and asked for a specific exercise equipment to be ordered for Kapadia.
Harendra said he would take care of both.
"I will get the medicine and order the equipment prescribed by Dr Nayak, who will be checking with a stockist how soon it can be made available. Anything I can do to help Novy sir," said Harendra.
About the disease, Dr Nayak said it's generally a "genetic" disorder.
"It's generally genetic, but it's almost impossible to trace from where it came. But we can certainly slow down the degenerative process. He will need support as he may soon burn all his savings on his treatment. I will also talk to the Sports Authority of India's Director General about this," said Dr Nayak.
Kapadia currently survives on his pension from the Delhi University, which was restored last year after a delay due to some change in the policy.
In March 2020, Sports Minister Kiren Rijiju had sanctioned a financial aid of Rs 4 lakh for Kapadia.