Australia
AFL rejects Port Adelaide's request to wear 'prison-bar' guernsey in Showdown against the Adelaide Crows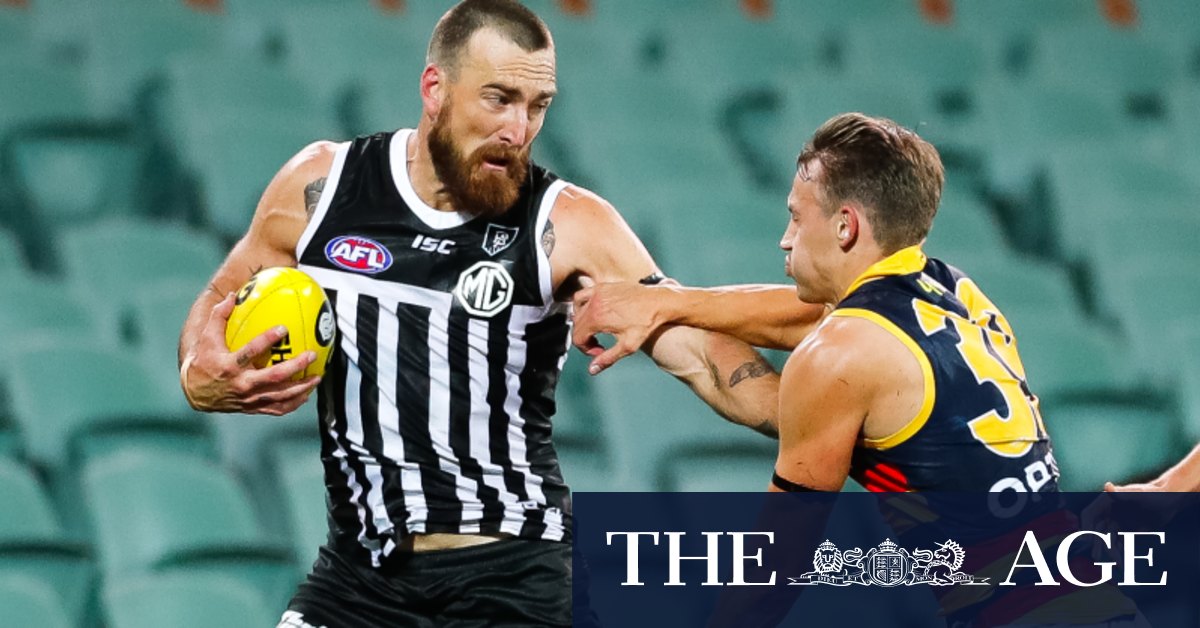 The AFL has rejected Port Adelaide's request to wear their black and white striped "prison-bar" guernsey in the round eight Showdown against rivals Adelaide.
"Collingwood Football Club has made it clear that, at this time, it does not agree to further use of the guernsey by PAFC including in 'Showdown' matches against Adelaide Crows," an AFL statement read.
The AFL said that it determined a signed agreement by the Power and Collingwood in 2007 did not allow for Port Adelaide to wear the traditional strip in 2021, which it has worn traditionally in the SANFL.
That agreement said the Power could wear the strip in "Heritage Round" matches. This round no longer exists.
"In 2019, the AFL, Port Adelaide and Collingwood came to an agreement [separate to the 2007 deal] that allowed one-off approval for the 'prison bar' guernsey to be worn in Port Adelaide's home match against the Adelaide Crows to celebrate the Club's 150th anniversary," the AFL continued.
"That agreement, signed by all parties, stipulated the guernsey was specifically approved for Port Adelaide's use only for that single match in 2020 and Collingwood's approval did not bind it with respect to any other future proposals by the Port Adelaide Football Club in respect of the guernsey."
The decision comes after Port Adelaide president David Koch made a plea to the AFL on Wednesday for clarity around use of the strip ahead of next week's match against the Crows.
"Quite frankly it is ridiculous we are still waiting for an answer," Koch said.