Hockey
A Visionary Sportsman: Dr. Anuj Choudhary | Telugu Movie News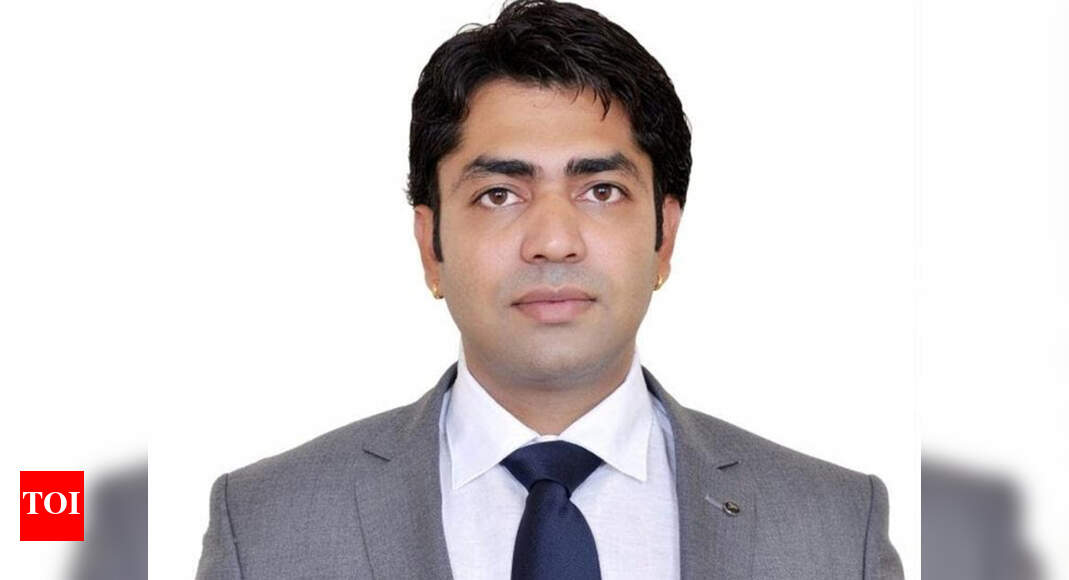 Read more at timesofindia.indiatimes.com
Dr.
Anuj Choudhary
, a personality that has made his place in the sports science industry. A Ph.D. holder in sports science, whose knowledge has benefited thousands to fulfill their dream. After doing his B.Sc & M.Sc in
Dietician
from the Global University, Nagaland he pursued his Ph.D. in sports science from Kanpur with an intent to help professional bodybuilders achieve their dream. Before this, he had started his career as a pharmacist in 2004 after his diploma in Pharmacy.
Born in a farmer's family, Dr. Choudhary grew up seeing the struggles of farmers. Lack of resources and education made him realize the importance of education and upliftment of society, especially in suburban areas. His dream of representing India at the International level in the Bodybuilding competition as a teenager is an inspiration. He was determined to glorify his country and village name at the international level. His determination to honor India's name at the world-wide level was challenged by his destiny. His destiny wanted him to be the torchbearer showing the path, rather than completing the task himself.
In college in 2004, at the age of 22, he met with an accident that shattered his dream of representing India at the International level. This was the same year he had completed his diploma. Doctors informed him that he will not be able to lift weights after this incidence. His father retired and being the eldest son in a family all responsibilities of the family fell on his shoulders. He accepted this challenge as well with the same enthusiasm as others. After all, this one would think he will quit, but he had just started.

Dr. Anuj Choudhary had decided to help others like him achieve their dream of Professional Body Building through his guidance and mentorship. He once had said, " My mother always believed in me that I will be a good mentor for others" and through his achievement today we now know it for sure. Sportsman spirit is not new to his family. His father was a hockey player but his family's responsibility became an obstacle for a career in Hockey. Between Hockey and family, his father chose family and gave up a career in Hockey with no regrets. He saw the same sportsman in his son, Anuj. He groomed him so he could fulfill the dream he had to forget for his family. But destiny had something better for Anuj. Anuj today is known as Dr. Anuj Choudhary, a mentor in the sports science industry.
Dr. Anuj Choudhary apart from having skills for mentorship for nutrition and sports science also has a good business mind. His first pharma company and healthcare brand Anihac Pharma was started after completing his Ph.D. that proved his skills as a visionary and businessman. But his desire to work as a nutritionist and be a part of sports as a sports science expert always stayed with him. In 2007, he had started Animal Booster Nutrition Pvt. Ltd. Showcasing his skills as a businessman. This proved to be a stepping stone for him. He has started different companies and manufacturing units since then. One such manufacturing unit was opened in Roorkee, Uttrakhand.
"Anihac movies" a music company started by Dr. Anuj Choudhary as his latest business venture. His love for music has been the reason behind this new business venture. We all are excited about such fascinating news that would shape society as he would vision as a teenager. This is a kind of sportsman and visionary that our society needs in this 21st century.