USA
5 quarterbacks the Vikings could select in the 2021 NFL Draft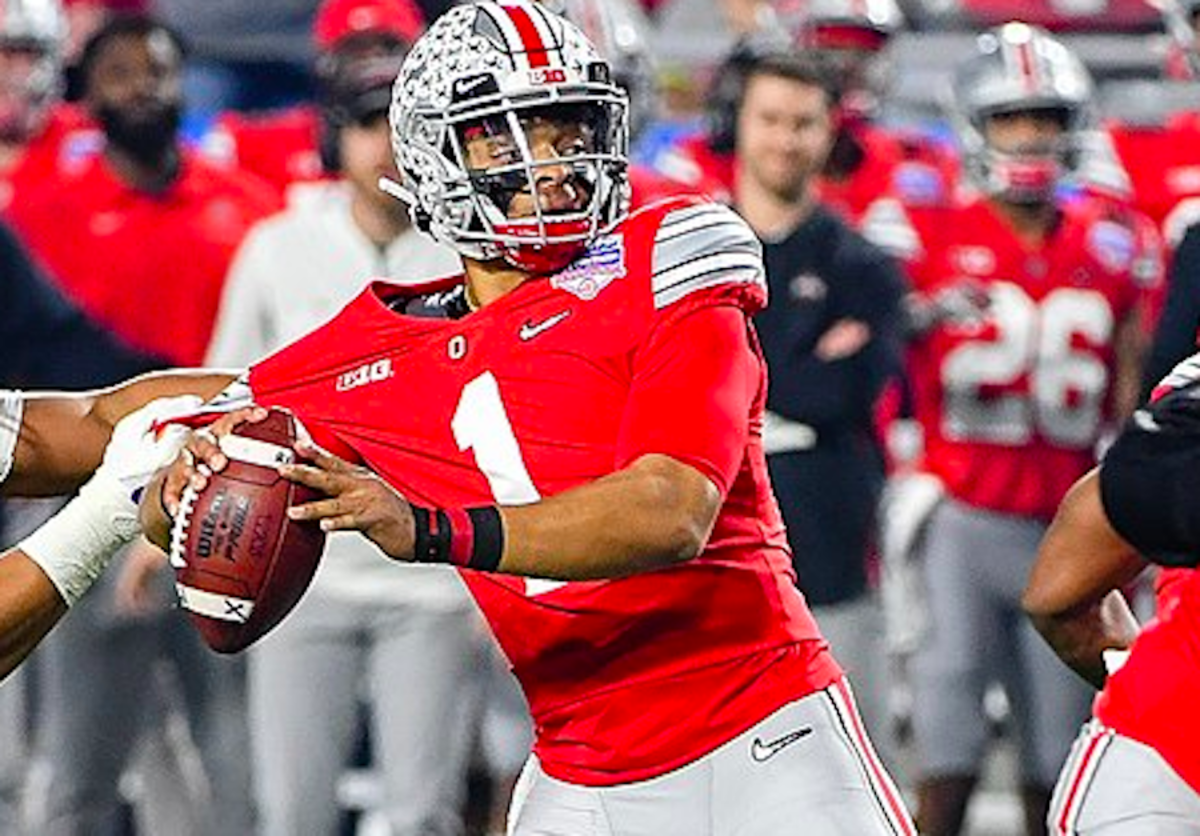 With Kirk Cousins under center, the Minnesota Vikings are locked in at quarterback. But that creates an interesting scenario heading into the 2021 NFL Draft. 
This year's class is a buyer's market with the possibility of five quarterbacks being selected in the top 10 picks. There are also several quarterbacks in the later rounds that could help the Vikings upgrade their backup situation or add a developmental prospect that could take over for Cousins after the 2022 season.
With Trevor Lawrence and Zach Wilson locked into the first two picks, the Vikings will still have several opportunities to add a signal-caller in this year's draft.
Justin Fields
Fields put up monster numbers during his two seasons at Ohio State, throwing for 63 touchdowns and nine interceptions but teams have been torn as to whether he'll be a success.
Part of that is the helmet he wore in college. Five quarterbacks have been drafted out of Ohio State in 2000 and none of them made an impact in the NFL.
With an offense designed to get his receivers wide open, Fields rarely had to make contested throws at Ohio State. He also showed issues going to his secondary reads in games against Northwestern and Indiana last season.
But one look at Fields shows he has the tools to be a franchise quarterback. Fields was one of the most accurate passers in the country, completing 68.4 percent of his passes over the past two seasons. He also has mobility, running a 4.44-second 40-yard dash at his Pro Day.
It's unlikely the Vikings would be able to land Fields at No. 14 but if Fields slips in the NFL Draft, it would be tempting to make a move and grab their quarterback of the future.
Trey Lance
Lance has been one of this class's fastest risers, going from a three-star recruit out of Marshall, Minn. to a potential top-10 pick.
At 6-foot-4 and 224 pounds, Lance has some of the best physical tools in the draft. He also had production on the field accounting for 42 total touchdowns (28 passing, 14 rushing) without an interception in 2019.
Lance put up those numbers playing at North Dakota State, which is a powerhouse in the Football Championship Subdivision. While his quality of competition raises some questions so does his role in a run-first offense.
But there are several tools that have NFL scouts drooling. Lance has a big arm that can push the ball downfield and had a higher Pro Football Focus passing grade on throws 20 yards or more (94.6) than from 1-9 yards (81.3). Lance is also a tank that doesn't run like your typical quarterback in the open field.
With a mentality to push the ball downfield and mobility to create on his own, Lance would be a perfect fit for the Vikings' offense.
Mac Jones
Jones is the wild card of this year's draft. Playing in an offense loaded with talent at Alabama, Jones threw for 41 touchdowns and three interceptions while leading the Crimson Tide to the CFP championship.
This mixed with Jones' prototype as a pocket passer has led PFF's Mike Renner to compare him to Cousins, but Jones has more traits that make him a first-round pick.
Jones was consistent for Alabama last season with one game (Arkansas) where he posted a PFF grade below 80. While he completed 77.4 percent of his throws, he can also throw deep, leading the nation with 1,355 yards on throws 20 yards or more.
There are also concerns that things were too favorable for Jones. PFF charted Jones with just 44 tight-window completions last season and with projected first-round picks Jaylen Waddle and Devonta Smith in the offense, many quarterbacks could have put up the same performance.
Jones has enough merit to turn into a good NFL quarterback but he likely won't have the same supporting cast he had at Alabama.
Kellen Mond
If you like your quarterback to be an adventure, Mond is your guy. Mond was wildly inconsistent for Texas A&M last season but has some traits that put him as a mid-round prospect.
Mond's overall stats look solid. The 6-foot-3, 211-pounder threw for 2,282 yards, 19 touchdowns and three interceptions while leading the Aggies to a 9-1 record and completed 63.3 percent of his passes.
But it's consistency that is the main issue. Mond had three games that recorded a PFF grade under 60 last season and had just 12 "big-time throws" on 298 passing attempts.
Mond's experience is a pro-style offense is something that will appeal to teams but he has some issues to fix before becoming a starter.
Davis Mills
With just 491 career dropbacks, Mills is a bet on potential. He has an arm that can get the ball downfield but it's what happens when things go wrong that prevent him from being a higher pick.
After becoming a starter midway through the 2019 season, Mills put up 18 touchdowns and eight interceptions for Stanford. While he's able to process things quickly, he also has a tendency for making bad decisions.
PFF charted Mills with 17 turnover-worthy plays over the past two seasons. Several of these throws came when Mills was forced to create out of structure and his statuesque style in the pocket leaves him open to get crushed by opposing pass rushes.
Davis' numbers aren't spectacular but teams will still be interested. With the intangibles to react under pressure, perhaps the Vikings will see him as a younger Sean Mannion and take the risk in the middle rounds.