NFL
49ers' Sherman: Gruden wasn't tampering when making Raiders pitch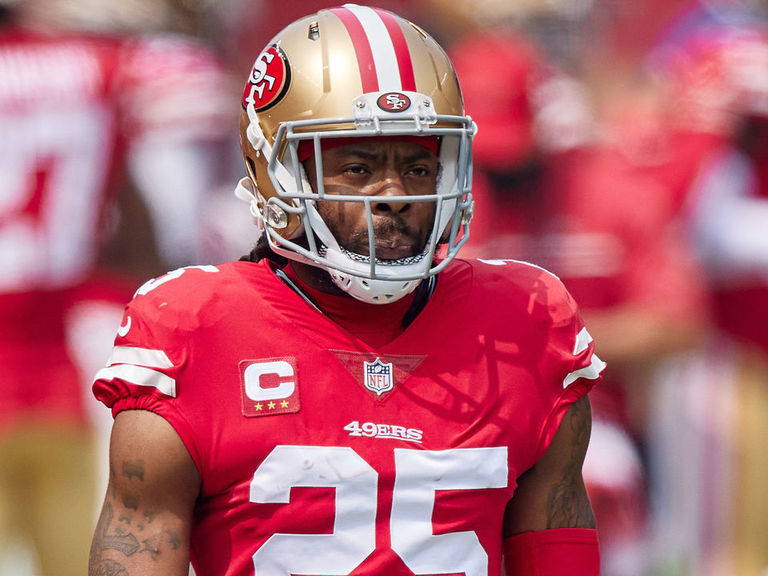 Richard Sherman doesn't believe Jon Gruden was violating the NFL's anti-tampering rules by pitching him on the Las Vegas Raiders several weeks before free agency begins.
The five-time Pro Bowl cornerback is expected to hit the open market in mid-March, but he's still under contract with the San Francisco 49ers until then.
"I don't think he was tampering," Sherman told Matt Maiocco of NBC Sports Bay Area. "I think it was a good conversation, good entertainment. And if anybody knows how to entertain people and keep them on the edge of their seats, it's Jon Gruden."
In a Super Bowl week episode of "The Cris Collinsworth Podcast featuring Richard Sherman," Gruden said he's looking to add an "alpha presence" to the Raiders' secondary, suggesting Sherman would be a perfect fit.
"If you're available and interested, maybe you and I can get together at some point off-air," the head coach said.
NFL rules state that "any public or private statement of interest, qualified or unqualified, in another club's player to that player's agent or representative, or to a member of the news media, is a violation of this anti-tampering policy," according to Mike Florio of Pro Football Talk
Sherman, who doesn't use an agent, has been open about his future in San Francisco, saying repeatedly he doesn't believe the 49ers will hold enough cap space to retain him. The 32-year-old is winding down a three-year, $39-million contract that he signed one day after the Seattle Seahawks released him.
"All of this sports is just a big freakin' reality TV show, as you know. But I think there's legitimate interest," Sherman said of the Raiders. "They have a good team. It's going to be a conversation. There will be a conversation with a few teams and I'll make the decision that's best for me and my family, and off we go."
Sherman has spent his football life on the west coast, growing up in Compton, Calif., before attending Stanford and joining the Seahawks out of the NFL draft.