Golf
3 Golf Drills to Stop Hooking the Golf Ball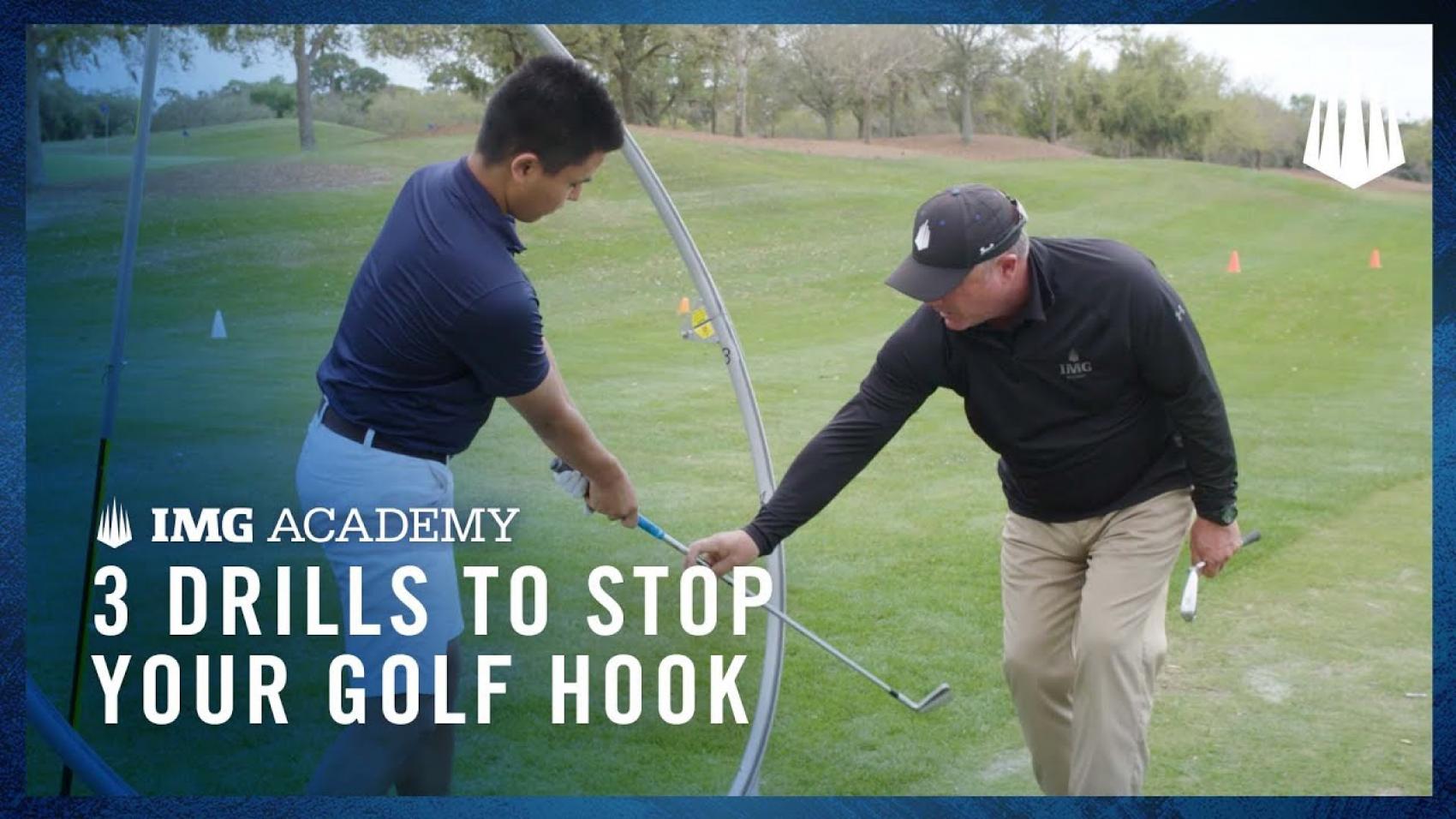 As a golfer, hooking the ball is common on the course, even with the most professional of athletes. However, with fine-tuning your golf swing, you can start driving the ball down the fairway with consistent, powerful shots. With IMG Academy's How-To Become a Better Golfer videos, our coaches focus on techniques to perfect your swing and your overall golf game. 
In this video, get a breakdown of three golf drills to stop hooking the golf ball. Watch how the student-athlete performs each drill with different and specific body positioning during each golf swing. Each drill is broken down to provide an overview of three specific golf exercises that provide instant feedback on how you are hitting the ball:
Swing Circle Drill
Noodle Station
Ball Below the Feet
In the Swing Circle Drill, the focus is on the proper position of arms and club during the golf swing using a Swing Circle device commonly found at the driving range. Another great drill to practice on the driving range is the Noodle Station Drill, which demonstrates the importance of a clean hit on the backswing and exit. The Ball Below the Feet Drill, is practiced on the downslope and helps encourage proper alignment of the arms and clubs during the backswing to prevent a hook.
Ready to get out on the course and show your skills? Press play below to get started!
IMG Academy Golf has created a library of golf training drills that you can refer back to any time! Check out our other News stories as well as our YouTube channel (@imgacademy) for all of our How-To content.