Basketball
2020-21 Winter Preview: Billings Boys Basketball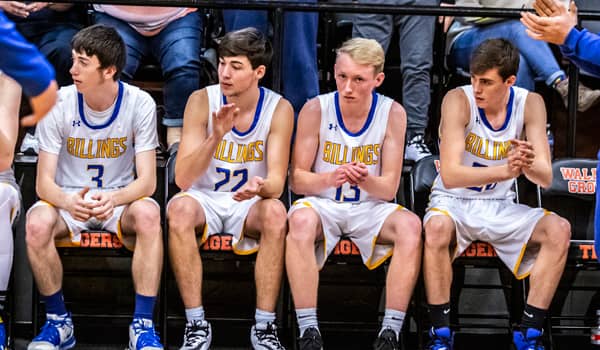 Read more at www.ozarkssportszone.com
By Chris Parker
Few teams will return more experience than the Billings Wildcats this year. They won 20 games last year with a roster that featured nine juniors and just three seniors. The top four scorers for Billings were all juniors last year.
The experience gained last year should pay off in even more wins this year.
"I think they learned that we can be a very good team if we play the game the right way," Billings head coach Kendall Tilley said. "They are focused in making their senior season a good one."
Guard Colton Plowman is back after earning first-team all-conference honors last year. Plowman averaged 12.2 points per game last year. He has 794 career points through 80 varsity games.
"He works hard and plays the game the right way," Tilley said. "(He is) always looking for his teammates, but looking to score as well."
Forward Kyler Tennis could be poised for a huge season after leading Billings in scoring at 13.1 ppg on his way to honorable mention all-conference honors last year. He has scored 649 career points across 78 career games.
"(He is) relentless on the offensive end. (He is) quick on the boards and can score from anywhere," Tilley said. "He could have a monster year. I think he is an all-state type of player."
CLICK HERE FOR ALL OF THE WINTER SPORTS PREVIEWS
Center Hayden Fender returns down low and gives Billings a third returning all-conference player. Fender led Billings in blocks last year at 2.9 per game while scoring 9.1 points and pulling down 6.4 rebounds per game.
Senior point guard Jacob Henry and forward Julian Moody impressed Tilley with their off-season improvement. Henry is a good defender with improved outside shooting. Moody brings a lot of energy to the court and puts himself in position to make plays.
Nick Newkirk, Tryton Davis, Josh Parris and Connor Welch make nine seniors for Billings leading the team. Newkirk and Davis are both guards. Parris is a transfer from Springfield. Welch will play forward and be a strong player down low.
Billings opens the season on Nov. 24 at home against Chadwick.