Cricket
10 Active Indian cricketers whose T20I careers are almost over
Read more at www.crictracker.com
Most of these players are plying their trade in IPL but it's impossible for them to make a T20I comeback.
With the advent of the T20 format, the cricketing landscape has changed drastically over the years. The eternal crazy fans of the sport have made it a global phenomenon as some book seats in the stadium and many root for their teams from the comfort of their homes. Eventually, it has added tooth and muscle to the bat and ball game.
As support and love continue to multiply towards the shortest format of the game, pressure appears to be unprecedented-high on the players who take guards against each other. Hence, it is the sportsmen who need to always remain on their toes in order to remain relevant in the eyes of the fans.
The action-thriller 20-over format asks for a great amount of hard work and perseverance from any playing XI. Needless to say, hundreds stand behind the off-colored players to take their position in the team especially in a cricket-loving country like India.
On that note, this article sheds light on the top 10 active Indian cricketers whose chances of making a coming back in the T20I squad remain dim and feeble. It is an ordinary occurrence in Indian cricket wherein the stars of the game are dropped on the back of persistent ordinary performances on the 22 yards.
Here are 10 active Indian cricketers whose T20I careers are almost over:
1. Ishant Sharma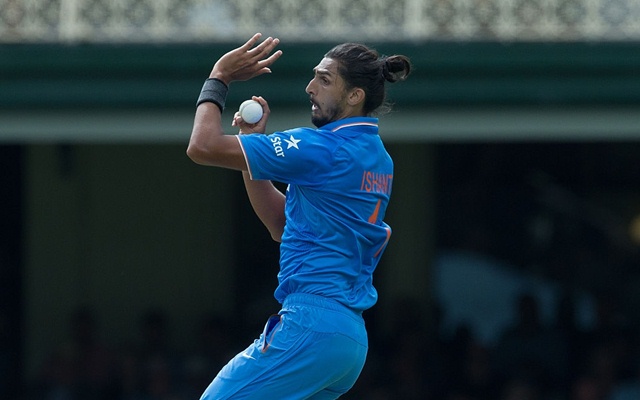 The Delhi-born cricketer exerts a great level of dominance with the ball. Ishant Sharma debuted for India in the T20 format against mighty Australia back in 2008 in the latter's backyard. Although the hosts registered a thumping victory against the visitors in the match, he was supposed to go a long way.
He never found the right rhythm in the shortest format of the game. Al in all in his decade-long career, the lanky superstar managed to play only 14 matches for the nation. Plucking 8 wickets at an economy of 8.63, the tearaway pacer was shown the exit doors soon after. However, he continues to serve the national team in red-ball cricket.
The Test mainstay weaved magic against England in the second Test at Lord's back in 2014. Ishant decimated the premier opposition batsmen single-handedly. Riding on his 7-74 spell, India stamped their authority in the latter's lawn. The ace pacer is expected to only play in the five-day format in the upcoming years as the likes of Bhuvneshwar Kumar, Mohammed Shami along with Jasprit Bumrah continue to rule the roost spearheading the Indian bowling unit.